7 tags
Longform Podcast: Ann Friedman →
annfriedman: Hey, I'm the guest on this week's Longform Podcast! Listen to me and my pal Max Linsky talk about why I'm glad I had experience as an editor before I became a freelance writer, why I believe in kissing down rather than kissing up, what really went down at GOOD, and why I'm so excited to be working at this moment in media. #WARM & #FUZZIES
1 tag
4 tags
Tomorrow mag contributor Josh Begley has tweeted... →
1 tag
How We Spent It
Well, now that (most of) the dust has settled and we've made a magazine, we want to show you all how we did it. Er, at least how we figured out the finances. See the full breakdown here. Major takeaway? We set our Kickstarter ask way too low. If we had merely hit our goal ($15,000) and stopped there, we'd have lost money on this endeavor. A lot of money. As it turned out, though, with...
1 tag
1 tag
6 tags
Inside Tomorrow: Election Day edition
In time for Election Day—tomorrow, of course—Tomorrow mag brings you relevant (but not horserace-y) reads to prepare for the voting booth: May the Odds Be Ever in Your Favor: On the heels of star statistician Nate Silver's bold prediction of an Obama victory (and bet with Joe Scarborough), we bring you a deeper look at the brave new world of political prediction in a data-clogged...
"Sorry about the disruption, folks, but we always do the last magazine of the..."
– Irin said it best: "Tomorrow magazine is exactly like the final dance in Dirty Dancing in every way." 
A few of our favorite things...
Saturday's our launch party, and some great companies are helping us make it happen. First and foremost is Austin-based distillery Tito's Handmade Vodka, who's hooking us up with a lot of free vodka. (Anyone for Moscow Mules?) We recommend leaving by taxi. We'll also be raffling off five "Tomorrow Survival Kits" for the day after the party. It will feature...
1 tag
Come party with us.
We still have some tickets left for our launch party in downtown L.A. at 9 p.m. this Saturday, October 20. So if you want to join us for DJs, dancing, drinks on us, a pop-up shop in an Airstream trailer, and a sneak peek at the mag…let us know ASAP! Email us at tomorrowrsvp at gmail dot com, with a request for up to 3 guests, and we'll email you the location and confirmation....
2 tags
Angelenos, we need your help!
You may have heard that our 1 lb., 3 oz. baby is shipping next week. Obv we're going to celebrate in style, and we could use some assistance. We elected to pay writers, editors, designers, and illustrators instead of a catering company, which means we need help pouring drinks on October 20. That's where you come in. This isn't advanced bartending, just cracking beers and...
3 tags
3 tags
"The idea that there are 'fun' posts and 'other' posts is an antiquated way of..."
– Poynter story on BuzzFeed's decision to hire an editor for longform content gets at the heart of what makes the site relevant. BuzzFeed understands that having to pick between long and short content is a false choice, that quality and shareability are what matter, whatever the length. (via...
3 tags
rojospinks asked: Can you guys ship overseas?? #GoingGlobal
7 tags
TOMORROW FOR SALE
Miss your chance to get the magazine on Kickstarter? Good news! We're taking orders for issue no. 1 of Tomorrow magazine at our new online store. The magazine is currently being printed, so we'll be ready to ship in just a few weeks.  If you want your own copy of this 112 page brain-refresher, please be sure to order soon, since we're going to try and mail them all at once....
The day after Tomorrow
annfriedman: aka today:  TOMORROW mag went to press, y'all! Huge achievement. I love my crew.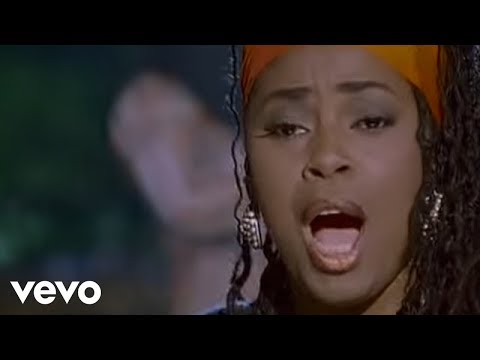 Subscribers weigh in...
We've been surveying our subscribers for their addresses, but we've asked a bunch of other questions as well. Here's what 1,252 of our readers hope for the day after today… If you're a subscriber and you haven't responded to the Kickstarter survey yet, do that ASAP so we can be sure to get you your magazine. If you want to subscribe, look for our online store...
4 tags
Peak production mode! We go to press on Monday. We...
amyorama asked: When does your first issue come out? How much do you pay your writers? Where can we buy the issues when they are released?
4 tags
3 tags
1 tag
1 tag
4 tags
FUTURE PROBLEMS: Not enough trash!
Is this anthropomorphized burning trash can a fair representation of Sweden's trash-burning power plants? Sure! Look how energized he is.  When we look to Scandinavia, we can see glimpses of the future: Modernist architecture. An entrepreneur-focused welfare state. Meatballs.  And also, a problem you only have when you're way ahead of the curve: Sweden's recycling program is...
3 tags
Bans on Bans on Bans →
The New York Times has spied a dark cloud inching over the "sunny, freewheeling disposition" of California. The darkness is bans—bans on beach bonfires; bans on declawing cats; bans on bans on circumcision. These bans, the Times warns, constitute a threat to the Tomorrow state's "live-and-let-live sensibility," one "rooted in Western ideals and relied upon by...
8 tags
3 tags
5 tags
TOMORROW is now on Facebook →
follow us for updates about our progress, and janky self-shots of our friendship bracelets.
SXSW voting starts today!
Tomorrow mag's Ann will be there talkin' hiring for the web—and also horizontal loyalty, which is what tomorrow (and Tomorrow) will be all about. Go over and vote.
3 tags