TOMORROW
Oct 31
"Tote-ally kewl" might be your response when you find out that we're now selling our limited edition tote bag on the internet! You might then consider purchasing one and wearing it at the farmers' market, bus stop, or night clurb. 
We are selling the tote and a magazine together for a discount! Now is your chance for relevant conspicuous consumption.
Oct 26
With Tomorrow showing up in everybody's mailboxes, all these kind words are enough to make a girl cry.
Oct 24
"Sorry about the disruption, folks, but we always do the last magazine of the season. This year somebody told us not to. So we're gonna do our kind of journalism with some great friends, who are not only terrific writers and editors, but who've proved that there are people willing to stand up for other people no matter what it costs them, who have taught each other about the kind of people they wanna be." — Irin said it best: "Tomorrow magazine is exactly like the final dance in Dirty Dancing in every way." 
(Source: theothernwa)
Oct 21
Just look at how much fun the Tomorrow crew had at our issue release party on Saturday!
Thanks to Frosty (dublab) for the jams, SVANH for the photoboothin', Subtranxa for the video art, Kelela for the vocals, Seso for the event space, Dogtown for the wieners 'n' tots, JimmyJane and Handsome Coffee for the raffle prizes, all of our volunteer bartenders, and Pink Cloud events for helping it all come together. Oh, and special thanks to Tito's Handmade Vodka, the official hangover provider of Tomorrow. 
We partied so hard. It was excellent.
More photos from our awesome Airstream-turned-photobooth coming soon…
Oct 20
HELLO TOMORROW!
It's here! We will party so hard tonight.
Oct 18
A few of our favorite things…
Saturday's our launch party, and some great companies are helping us make it happen. First and foremost is Austin-based distillery Tito's Handmade Vodka, who's hooking us up with a lot of free vodka. (Anyone for Moscow Mules?) We recommend leaving by taxi.
We'll also be raffling off five "Tomorrow Survival Kits" for the day after the party. It will feature most things required to banish your hangover blues, including coffee by Handsome Coffee Roasters, a micro-roaster in the Arts District, just a few blocks from where we're throwing our party. (Check it out—everyone who works there has fabulous facial hair.)
Last but not least is design-minded vibrator brand Jimmy Jane, who donated five high-end vibrators to the survival kits, including the Little Something (pictured below), which retails for $495. 
Cuz if you can't get laid at our party on Saturday, there's always tomorrow. 
Oct 17
Our baby is on its way! We'll have issues in hand at Tomorrow HQ by Friday. If you're still looking to buy a copy, you can pick one up at our L.A. launch party this Saturday.
Oct 15
Come party with us.
We still have some tickets left for our launch party in downtown L.A. at 9 p.m. this Saturday, October 20. So if you want to join us for DJs, dancing, drinks on us, a pop-up shop in an Airstream trailer, and a sneak peek at the mag…let us know ASAP!
Email us at tomorrowrsvp at gmail dot com, with a request for up to 3 guests, and we'll email you the location and confirmation. We'll accommodate as many people as possible on a first-come, first-served basis.
Special thanks to partners Pink Cloud for the party planning, dublab for the music, and Seso for the space!
Oct 12
Can't believe that. 
Oct 09
Angelenos, we need your help!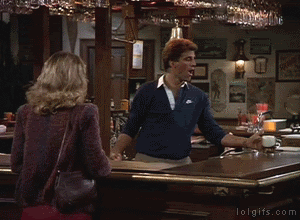 You may have heard that our 1 lb., 3 oz. baby is shipping next week. Obv we're going to celebrate in style, and we could use some assistance. We elected to pay writers, editors, designers, and illustrators instead of a catering company, which means we need help pouring drinks on October 20. That's where you come in.
This isn't advanced bartending, just cracking beers and mixing one or two simple signature cocktails, so don't worry if you don't have experience. And we won't make you work the whole time—the idea is to form shifts so each person tends bar for an hour or two and parties for the rest of the night (we'll be taking shifts too!). In exchange, we can offer unending love and devotion, plus a Tomorrow essentials kit including a copy of the magazine, stickers, and a tote bag. Interested? Get at us.
We're also on the hunt for one or two video projectors for the party, so let us know if you live in L.A. and have one we can borrow.